Model Agency in Tokyo?
Tokyo is the one of the largest cities in the world, with a world-class entertainment scene comparable to that of Paris, London, and New York. As a foreigner, you have the leading edge since you will be more than ordinary when it comes to jobs in Fashion and Media.
Are you looking for a modeling agency in Tokyo?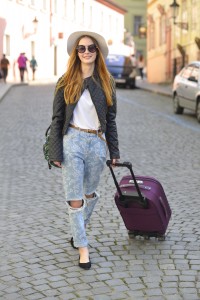 GAIKEI Models & Narrators is a modeling agency located in the Shibuya district, the center of latest Fashion and Entertainment trends in Tokyo, Japan. Located only 4 minutes from the station, we are a modeling agency specializing in casting foreign models, actors, narrators, singers, and dancers to various kinds of entertainment fields including TV variety shows, TVCM, magazines, movies, and live events! If you are looking for the right modeling agency in Tokyo, contact us and we will show you the way!
You may be uncertain about how you stack up to the competition.
Don't worry! We can assist you with creating your professional photos for modeling and also with creating a voice demo for narration works along with tips and advices to get you feel comfortable to start modeling in Tokyo, Japan.
Let's start modeling in Tokyo with GAIKEI Models & Narrators Agency!